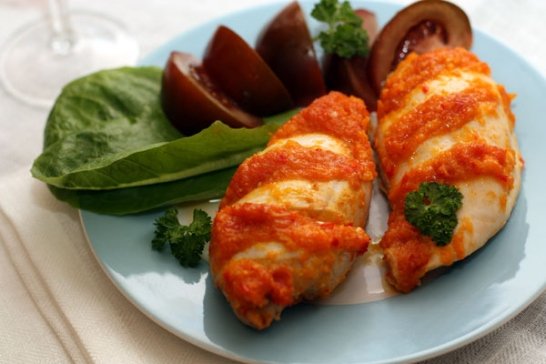 Recipe Name
:
Orange Chicken
Cook Time
:20 minutes
Ingredients
2 Chicken breasts

2 tablespoons of oil (olive or vegetable)

1 Onion, finely chopped

6 Mushrooms, chopped

4 tablespoons of frozen orange concentrate

2 tablespoons of orange liquor

1/2 teaspoon of thyme

Salt and pepper, according to your taste
Fry the 2 chicken breasts in a large frying pan on both sides with butter, until it is lightly brown colored. Add the sliced onions and cook until it becomes transparent. Turn the chicken breasts and add the chopped mushrooms. Fry for a few minutes, turn the chicken breasts again and add the frozen orange concentrate, orange liquor and spices. Cover with a lid, reduce the heat and keep the chicken until it's ready. Serve with brown or white rice.